---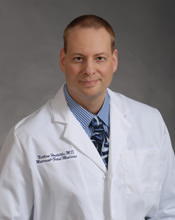 Nathan Hoeldtke, M.D., FACOG
Dr. Hoeldtke is the physician with Mid-South Perinatal Associates. He specializes in the care of women with a high-risk pregnancy.
He received his fellowship training in Maternal-Fetal Medicine and completed residency training in obstetrics and gynecology at Madigan Army Medical Center in Washington.
He received his medical degree from the University of Washington School of Medicine and a Bachelor's degree from Seattle Pacific University.
He has held the position of Medical Director, Maternal-Fetal Medicine, Department of Obstetrics and Gynecology at Tripler Army Medical Center, Honolulu, Hawaii.
He is a fellow of the American College of Obstetricians and Gynecologists and a member of the Society for Maternal-Fetal Medicine.
Dr. Hoeldtke has published numerous articles and abstracts related to the field of Maternal-Fetal Medicine.