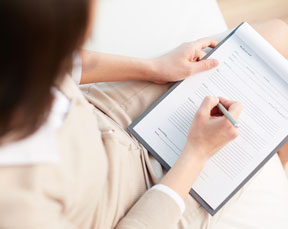 Welcome to Our Front Desk
We invite you to print and complete the following forms prior to your first visit with us. If you bring these completed forms to your visit, it will shorten waiting times and allow us to more efficiently serve you.
In addition, this will allow time for you to contact family members as needed to obtain any important family history that you may not remember or know.
If you have questions about these forms, please contact our office.
REGISTRATION FORMS
CLINIC POLICIES
OTHER FORMS
En Español